DOLLZ BY DEZIGN
Together making the difference.

Who We Are
WHO WE ARE
FIRST LET ME INTRODUCE MYSELF, MY NAME IS SKULLY, AND I AM PART OF AN AWESOME WOMEN'S RIDING GROUP, THE RUMBLE DOLLZ WC. THIS WEBSITE HAS BEEN A VISION OF MINE FOR A VERY LONG TIME. A WEBSITE CREATED IF NOT TO ONLY HELP ONE WOMAN REALIZE HER FULL POTENTIAL, AND THAT SHE HAS A CHOICE TO HOW HER LIFE WILL PLAY OUT, BUT MANY MORE WOMEN AS WELL.
DOLLZ BY DEZIGN ARE SISTERS JOINING TOGETHER, BEAUTIFUL WOMEN, INSIDE AND OUT, THAT I HAVE MET WITHIN THE MOTORCYCLE COMMUNITY, BUT ALSO GREAT WOMEN FROM ALL WALKS OF LIFE, WHO ALL ENVISION THE SAME THING, MAKING THE WORLD A BETTER PLACE TO BE.
THESE WOMEN TOGETHER WILL SHARE THEIR EXPERIENCES, BRING AWARENESS TO THE SOCIAL AND EMOTIONAL STRUGGLES WITHIN OUR COMMUNITIES. EDUCATE OUR YOUTH AND THE PEOPLE THAT SURROUND US. INSPIRE, GIVE HOPE AND MOST IMPORTANTLY HELP OTHERS REALIZE THAT "BEING YOU" IS ONE OF THE MOST IMPORTANT FACTORS TO BEING HAPPY.
LETS ALL WORK TOGETHER TO REDEZIGN THE WORLD WE LIVE IN, CONTRIBUTING TO EVERYONE AROUND US.
MUCH LOVE
SKULLY
Inspire
YOUR PAST IS JUST A STORY, AND ONCE YOU REALIZE THIS, IT HAS NO POWER OVER YOU.
Give Hope
A WOMAN IS UNSTOPPABLE AFTER SHE REALIZES SHE DESERVES BETTER.
Motivate
BE BOLD ENOUGH TO USE YOUR VOICE, BRAVE ENOUGH TO LISTEN TO YOUR HEART AND STRONG ENOUGH TO LIVE THE LIFE YOU'VE ALWAYS IMAGINED.
Take Action
A STRONG WOMAN LOOKS A CHALLENGE DEAD IN THE EYE AND GIVES IT A WINK.
Empower
HER BEAUTY LIED IN HER IMPERFECTIONS, HER CONFIDENCE LIED IN HER STRUGGLES, SHE TAUGHT WOMEN TO LIVE THEIR DREAMS AND GAVE THEM THE STRENGTH TO MAKE THNGS HAPPEN.
Be You
IMPERFECTION IS BEAUTY, MADNESS IS GENIUS AND ITS BETTER TO BE ABSOLUTELY RIDICULOUS THAN ABSOLUTELY BORING.
     ONE OF THE REASONS FOR STARTING THIS WEBSITE IS TO ENLIGHTEN, AND ALSO ATLEAST TRY AND END, OR MAKE A DENT INTO THE ONGOING STIGMA OF BELONGING TO A MOTORCYCLE CLUB, MALE OR FEMALE.
     MOST PEOPLE SEE US AS OUTLAWS OR GANG MEMBERS, WHY? BECAUSE MEDIA AND SOME MEMBERS OF SOCIETY PORTRAY US THIS WAY, INSTEAD OF ANNOUNCING ALL THE GREAT THINGS WE DO.
     I HONESTLY CAN'T COUNT HOW MANY TIMES SOMEONE HAS SAID TO ME "HEY LADY ARE YOU PART OF A GANG?" OR QUESTIONED "WHY DO YOU WANT TO BELONG TO A CLUB LIKE THAT?" AND THE ALL FAMOUS QUESTION "WHY DO YOU WANT TO ASSOCIATE YOURSELF WITH THOSE PEOPLE?" AND I'M SURE I'M NOT THE FIRST OR LAST CLUB MEMBER TO HEAR THESE THINGS.
     ALL OF THESE QUESTIONS WILL BE ANSWERED AT ANOTHER TIME, AND IN ANOTHER FORUM, BUT RIGHT NOW I WOULD LIKE TO KEEP TO THE POINT I AM TRYING PUT ACROSS THE TABLE.
     MOTORCYCLE CLUBS ARE ONE OF THE LARGEST SUPPORT SYSTEMS IN RAISING FUNDS AND AWARENESS FOR NUMEROUS LEGITIMATE CHARITIES, WHETHER IT BE A SICK CHILD, WOMEN IN DISTRESS, SICKNESSES OR SOMEONE JUST DOWN ON THEIR LUCK, AND ITS SURELY NOT TO HIDE BEHIND THEM OR TO MAKE US LOOK BETTER IN THE PUBLIC EYE. IT'S ONE OF THE MAJOR REASONS I BELONG TO THIS COMMUNITY, AS DO MANY OTHERS.
     WE ARE ALL BROTHERS AND SISTERS, NOT NECESSARILY BY BLOOD, BUT FAMILY ALL THE SAME. IF SOMEONE IN ANY NUMBER OF OUR FAMILIES IS EVER IN NEED, OR SOMEONE IN OUR COMMUNITIES NEEDS HELP, I GUARANTEE YOU WE DO OUR BEST TO LEND A HELPING HAND, WHETHER YOU RIDE OR NOT.
      THERE COULD BE MANY EXPLANATIONS PUT FORTH AS TO WHY WE GIVE SO MUCH TO THE VARIOUS CAUSES WE CARE ABOUT, BUT FROM MY OWN EXPERIENCE, AT ONE POINT IN OUR LIVES WE WERE AFFECTED BY THE THINGS WE HELP FIGHT AND RAISE MONEY FOR.
     RECOGNIZING THOSE WHO RIDE AND THE CLUBS THEY RIDE WITH, IN MY OPINION, AS IS MANY OTHERS, ARE NOT ACKNOWLEDGED ENOUGH FOR ALL THE GOOD THINGS THEY DO. SO PLEASE HELP ME THANK ALL THOSE GREAT MEN AND WOMEN WHO DO SO MUCH FOR OUR COMMUNITIES, AND GIVE THEM THE RECOGNITION AND RESPECT THEY DESERVE.
MUCH LOVE
SKULLY
[wbc_blog blog_layout="blog-style-2″ img_size="small" show_post="1″ blog_cats="recognition" padding="100″]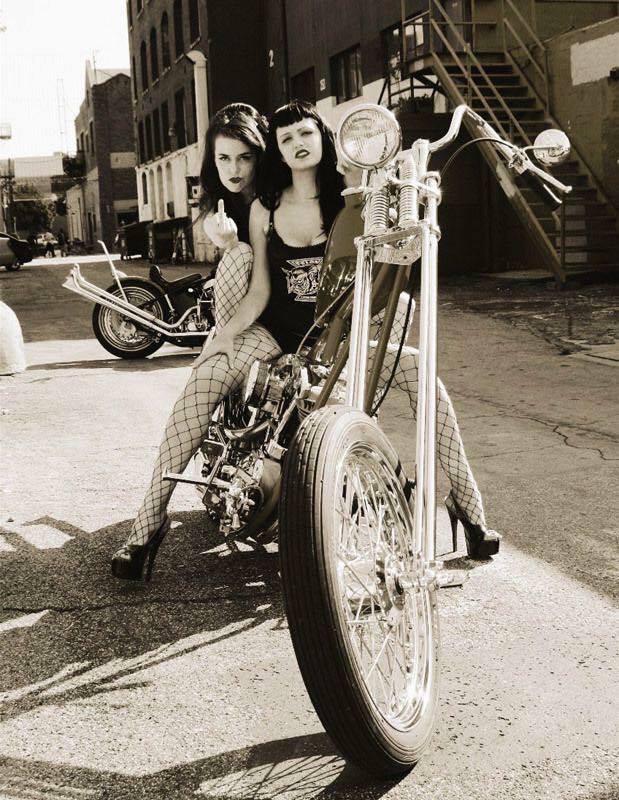 ***WARNING**
IF YOUR ABOUT TO READ MY BLOG, I MUST FOREWARN YOU THAT AT TIMES I MAY NOT BE POLITICALLY CORRECT. I HAVE ZERO FILTER, I'M SARCASTIC, BUT IN A FUNNY WAY. I HAVE BEEN KNOWN TO SWEAR, AND I LIKE LIVING ON THE EDGE AND GRABBING AT EVERYTHING THAT LIFE OFFERS ME. WITH THAT BEING SAID, I PROMISE TO BE HONEST WITH WHOMEVER READS THIS.
I HAVE CHOOSEN TO DO A BLOG OF MY OWN, NOT FOR PITY OR SYMPATHY, BUT HOPEFULLY TO HELP OTHERS REALIZE THAT NO MATTER HOW HARD LIFE GETS, NO MATTER WHAT LIFE THROWS AT YOU, YOU HAVE A CHANCE TO BE A SURVIVOR, A CHOICE TO BE WHO YOU WANT TO BE, AND THE RIGHT TO BE HAPPY.
I'M GOING TO TRY AND HELP SHOW YOU THAT'S IT'S TRUE, LOVING YOURSELF IS ONE OF THE MOST IMPORTANT THINGS TO LEARN, AND ONCE YOU HAVE ACCOMPLISHED THIS, OTHER THINGS WILL FALL INTO PLACE.
I WILL WALK YOU THROUGH DIFFERENT STAGES AND ASPECTS OF MY LIFE, AND ALSO IN THE LIVES OF OTHERS. I WILL INTRODUCE YOU TO MY VIEWS ON THE WORLD WE LIVE IN, BUT REMEMBER THEY ARE MINE AND YOU CAN TAKE WHATEVER VIEW YOU WANT FROM THEM. I WILL INTRODUCE TO BOOKS I'VE READ, THINGS I'VE SEEN OR EXPERIENCED AND THE PEOPLE I HAVE MET THAT HAVE HELPED CHANGED ME INTO THE BETTER PERSON THAT I AM TODAY.
I ALSO HOPE TO HELP YOU REALIZE THAT LIFE IS TOO FUCKING SHORT, LIVE FOR TODAY, NOT YESTERDAY, REACH FOR THE SKY BECAUSE ANYTHING IS POSSIBLE. LOVE OTHERS, AND MOST IMPORTANTLY JUST "BE YOU". SMILE, BECAUSE YOU MAY NOT KNOW IT YOU HAVE MORE POWER WITHIN YOURSELF THAN YOU THINK.
MUCH LOVE
SKULLY
 
Latest Posts
All

Beyond Our Streets

Christianna Coach at Gracies Gals

Dawn Mcilmoyle BSCN RN DD

Eyes Wide Open

Jade

Keep Your Hands 2 Yourself

Skully files
Event Calendar