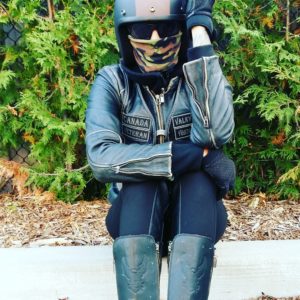 Too busy to get a grip
As a contributor on this amazing platform that Skully has created it is important to know that I will be writing only when I feel inspired. There can't be other ways! Empty words are like empty promises. I do not wish to fall into a trap by projecting my own experience on someone else, you might find similarities to your own personal stories but they are yours, like they are mine. It is a blessing to know that we are not alone right?!
I am sharing my experiences and won't ever give advice otherwise it becomes complex and can be dangerous. Accountability is on you for your own feelings, thoughts and future comments if the case may be.
There are two types of people who will tell you that you cannot and or should not make a difference in this living life. Those who are afraid to try and those who are afraid you will succeed. I am unleashing myself to you with the goal to succeed at making a difference in any way shape or form on your life, hopefully a positive one.
I am inspired.
When have I ever learned to listen to my body, to recognizing signs and symptoms? It was not  in my school curriculum neither was it in my 20 years of devoted service in the Armed Forces.
A sign is the effect of a health problem that can be observed by someone else. A symptom is an effect noticed and experienced only by the person who has the condition. Regardless of who does, what signs and symptoms are crucial to our survival. They are telling us what goes wrong and when something goes wrong in our body. Procrastinating at treating the issues or ignoring them might, or will be detrimental to body and minds.
After 8 years of living with pain I was finally able to sit down. I literally sat down for a week long, in a suitable classroom setting for my chronic pain syndrome or disorder if some of you prefer. Mats, elastics, chairs, all were available for us. Standing, walking, it was all okay to do during the lessons on learning to better manage chronic pain on a daily basis. I understood then Chronic pain in it's complex form and I am not limiting my knowledge about the subject.
I would've liked more funding from our government to also welcome spouses on this pain management program. The interactive information sessions can absolutely be tailored and beneficial for those living with someone suffering from Chronic Pain. I am applauding the two nurses and the psychologist who were involved in the program. Pain management Clinic of Ste. Anne's Hospital province of Quebec. Better known as Hospital for Veterans.
During all those years of suffering I never stopped once to reflect and breathe. Never came to me thoughts to educate myself about all the parts of my body that were affected. I trusted others. I suffered quietly. I have allowed myself to fall deeper and deeper in the black hole. Too busy to get a grip…the suffering still there, the battle is daily. I am stable. I take active roles and implement practical tools in managing my pain and I am no longer quiet about it!
In my next blog…haha got you!! There will be a next one. I committed to it and I will deliver.  Can you tell how inspired I am? You would miss me otherwise.
Know that pain is a physical and emotional experience that affects all aspects of life, it did to me anyway.
Ride safe
Queen